Subir Sen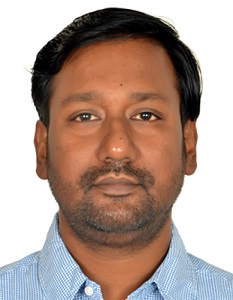 Subir Sen
Assistant Professor
subirfhs[at]iitr.ac.in
+91-1332284799
Areas of Interest
Advanced Microeconomics, Risk Perceptions
Industrial Organization, Study of Indian insurance industry
Climate Change Adaptation, Disaster Risk Reduction
Applied Econometrics, Modelling issues in Economics
Professional Background
| From | To | Designation | Organisation |
| --- | --- | --- | --- |
| 6/2010 | 5/2014 | Asst. Prof. | TERI University, New Delhi |
| 4/2009 | 5/2010 | Lecturer | TERI University, New Delhi |
| 8/2008 | 4/2009 | Sr. Lecturer | Madras School of Economics, Chennai |
Honors and Awards
| Award | Institute | Year |
| --- | --- | --- |
| First Prize --- Japanese Award for Outstanding Research on Development (ORD) | 16th Annual Global Development Conference, Global Development Network (GDN) | 2015 |
| SANEI 14th Round Regional Research Competition | South Asia Network of Economic Research Institutes | 2013 |
| Subsidy for PhD thesis | Geneva Association - Association Internationale pour I'Etude de I'Economie de I'Assurance | 2009 |
| Scholarship and Invitation for 3rd Meeting in Economic Sciences (Meetings of Nobel Laureates) | Lindau Nobel Laureates Meetings, Lindau Germany | 2008 |
| Doctoral Fellowship | The RBI Scheme of Endowment for Professorial Chairs and Research Fellowship at ISEC | 2003 |
Educational Details
| Degree | Subject | University | Year |
| --- | --- | --- | --- |
| Ph.D. | Economics | Institute for Social and Economic Change, Bangalore | 2010 |
| M.A. | Economics | Visva Bharati, Santiniketan | 2002 |
| B.Sc. (Hons) | Economics, Mathematics & Statistics | Burdwan University | 2000 |
Administrative Background
| From | To | Designation | Organisation | Level |
| --- | --- | --- | --- | --- |
| 2015 | Ongoing | Course Coordinator HSS-01 Economics | IIT Roorkee | |
| 2015 | 2018 | Warden | Azad Bhawan, IIT Roorkee | |
Sponsored Research Projects
| Topic | Funding Agency | Year |
| --- | --- | --- |
| Impact of weather variability on hill agriculture: A comparative study of Uttarakhand and HP | ICSSR, New Delhi | 2018 |
| The measurement of productive and economic efficiency of Indian insurers | IRDAI, Hyderabad | 2018 |
| Understanding farmers risk perceptions and farm-level risk management policies in India | Global Development Network | 2015 |
Participation in seminars
| Name | Place | Sponsored By | Date |
| --- | --- | --- | --- |
| APRIA-Nanyang Technological University's Insurance Risk and Finance Research Centre Joint Conference | Singapore | IIT Roorkee | 29-07-2018 |
| 9th Biennial INSEE Conference | Kerala Institute of Local Administration, Thrissur, India | IIT Roorkee | 7-11-2017 |
| 21st Asia-Pacific Risk and Insurance Association Annual Conference | Poznan University of Economics and Business, Poznan, Poland | IIT Roorkee (partial) | 30-07-2017 |
| 15th Intl. Conference on Data Envelopment Analysis | Univ. of Economics, Prague, Czech Republic | IIT Roorkee | 26-06-2017 |
| 2016 Asia Meeting of the Econometric Society | Doshisha University, Kyoto, Japan | IIT Roorkee & ICSSR New Delhi | 9-08-2016 |
| 6th Conference of the Intl. Society for Integrated Disaster Risk Management (IDRIM-TIFAC 2015) | New Delhi, India | IIT Roorkee | 28-10-2015 |
| 16th Annual Global Development Conference | Casablanca, Morocco | Global Development Network | 11-06-2015 |
| 50th Annual Golden Jubilee Conference of the Indian Econometric Society (TIES) | Mumbai, India | TIES (partial) | 22-12-2014 |
| 19th National and 9th International Conference of Insurance and Development | Tehran, Iran | Insurance Research Centre, Tehran, Iran | 3-12-2012 |
| 8th Asia Pacific Productivity Conference | King Mongkut's Institute of Technology Ladkrabang, Bangkok, Thailand | APPC (partial) | 25-07-2012 |
| 16th Asia-Pacific Risk and Insurance Association Annual Conference | Sungkyunkwan University, Seoul, South Korea | Kyobo Life Travel Scholarship | 22-07-2012 |
| Enterprise Risk Management and Corporate Governance for Insurance Firms Conference | EDHEC Business School, Lille, France | EDHEC Business School | 17-05-2011 |
| 2nd World Risk and Insurance Economics Congress, WRIEC | Singapore Management University, Singapore | APRIA (partial) & Max New York Life India | 25-07-2010 |
| 13th Asia-Pacific Risk and Insurance Association Annual Conference | China Center for Insurance and Social Security Research (CCISSR), Peking University, Beijing, China | APRIA (partial) & Max New York Life India | 19-07-2009 |
| 18th Triennial IFORS (International Federation of Operational Research Societies) Conference | Operations Research Society of South Africa (ORSSA), Johannesburg, South Africa | IFORS & SRTT, India | 13-07-2008 |
| 12th Asia-Pacific Risk and Insurance Association Annual Conference | Australian School of Business, University of New South Wales, Sydney, Australia | APRIA (partial) & Max New York Life India | 6-07-2008 |
| 11th Asia-Pacific Risk and Insurance Association Annual Conference | National Chengchi University (NCCU), Taipei, Taiwan | APRIA (partial) & Max New York Life India | 22-07-2007 |
Memberships
Asia Pacific Risk and Insurance Association, Board of Governors (2019-2022)
Indian Society for Ecological Economics (INSEE) , Life Member
The Indian Econometric Society (TIES), Life Member
Asia Pacific Risk and Insurance Association, Member (2016-2019)
The Econometric Society, Member (3 years: 2015-2018)
Teaching Engagements
| Title | Course Code | Class Name | Semester |
| --- | --- | --- | --- |
| Microeconomics I | HSN 502 | MSc | Autumn |
| Microeconomics II | HSN 507 | MSc | Spring |
| Mathematics for Economists | HSN 504 | MSc | Autumn |
| Economics | HSS 01 | Bachelors | Autumn |
| Building Economics | HSN 352 | Bachelors | Spring |
| Economics | HSS 01 | Bachelors | Spring |
| Financial Econometrics | HSN 611 | MSc | Spring |
| Industrial Economics | HSN 603 | MSc | Autumn |
| Econometric Methods | HSN 910 | Ph.D. | Spring |
| Basic Econometrics | HSN 509 | MSc | Spring |
PHDs Supervised
| Topic | Scholar Name | Status of PHD | Registration Year |
| --- | --- | --- | --- |
| Impact of environmental measures on export: A study of Indian shrimp and prawn exports | Ms Savita Gautam | A | |
| Mitigation of economic damages due to natural disasters: A study of risk financing in India | Mr. Vikrant Panwar | O | 2015 |
| Micro-analysis of natural disasters impacts in Madhya Pradesh | Mr. Ashish Sharma | O | 2015 |
| Pre-Ph.D. Course Work | Samar Tyagi | O | 2017 |
| Pre-Ph.D. Course Work | Haron Endalew | O | 2017 |
| Pre-Ph.D. Course Work | Richa Chaudhary | O | 2018 |
| Pre PhD Course Work | Shubham | O | 2018 |
Visits to outside institutions
| Institute Visited | Purpose of Visit | Date |
| --- | --- | --- |
| IIDS, Kathmandu, Nepal | Instructor for Workshop on Econometrics and its Applications | Dec 2014 |
| Freie Universität, Berlin | Academic exchange programme as a part of the DAAD project "Passage to India" between FU, Berlin and TERI University, New Delhi. | Dec 2013 |
Invitations
| Topic | Organistaion | Category | Year |
| --- | --- | --- | --- |
| Insurance in emerging markets: Determinants of growth and the case of climate change | Centre for Climate Change Economics and Policy, London School of Economics, London | T | Nov 2012 |
| Growth of Indian Insurance Industry and Determinants of Solvency | 2nd OECD – Asia Regional Expert Seminar on Insurance Statistics, OIC Thailand, Bangkok | T | Jan 2012 |
Participation in short term courses
| Couse Name | Sponsored By | Date |
| --- | --- | --- |
| Eliciting Subjective Beliefs and Risk and Time Preferences in Developing Countries | CSAE, University of Oxford & CEAR, Georgia State University | 1-10-15 |
| Summer Institute for Advanced Study of Disaster and Risk Theory and Concept: the Essentials | Beijing Normal University, Beijing | 2-08-09 |
| Training Course on Environmental and Natural Resource Economics | SANDEE jointly with UNEP RRC.AP, AIT Bangkok | 5-05-08 |
Refereed Journal Papers
Journal Articles:
2019 "Examining the economic impact of floods in selected Indian states" Climate and Development. DOI: 10.1080/17565529.2019.1614897 (with Vikrant Panwar)
2019 "Analysis of Cost Efficiency of Indian Life Insurers: A comparison of Quantity vs Value based DEA Approach" Asia-Pacific Journal of Risk and Insurance. DOI: https://doi.org/10.1515/apjri-2018-0027
2019 "The Economic Impact of Natural Disasters: An Empirical Re-Examination" Margin: The Journal of Applied Economic Research, Vol. 13, Issue 1; pages 109-139 (with Vikrant Panwar)
2013 "Regional determinants of life insurance consumption: Evidence from selected Asian economies", Asian Pacific Economic Literature, Vol. 27, Issue 2; pages 86 – 103 (DOI: 10.1111/apel.12024) (with S. Madheswaran)
2006 "Public horses vs private ponies: Structural analysis of the India insurance industry", Journal of Insurance and Risk Management; Vol. V, No. 09; December; page 1-22 (with S. Madheswaran)
Working Papers:
2015 "Resilience of the Financial Sector: Study of three SAARC Economies" SANEI Working Paper Series No. 14 - 03, South Asia Network of Economic Research Institutes, Dhaka. (http://www.saneinetwork.net/Files/1306201601315314_03._SSen.pdf)
2011 "A decade of insurance services liberalization: Search for factors contributing to Indian insurers performance" Working paper series of the Geneva Association, Études et Dossiers No. 369, February; The Geneva Association.
2008 "Are life insurance demand determinants valid for selected Asian economies and India?" Madras School of Economics Working Paper; No. 36/2008; Madras School of Economics
Report:
2019 "Uttarakhand State Economic Survey 2016-17" Planning Commission, Government of Uttarakhand (with Atulan Guha, Abhradeep Maiti and Vaibhav Bhamoriya) (http://des.uk.gov.in/files/Economic_Survey_2016-17.pdf)
Book Chapter:
2018 "Catastrophic Insurance in South Asia: Scope in India", in Pal, I. and Shaw, R. (Editors) "Disaster Risk Governance in India and Cross Cutting Issues", Chapter 16, Pages 339-359, Springer ISBN 978-981-10-3310-0 (Link: https://doi.org/10.1007/978-981-10-3310-0_17)