Pratap Chandra Mohanty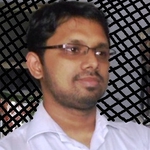 Pratap Chandra Mohanty
Assistant Professor
pratapfhs[at]iitr.ac.in
+91-1332284884
Areas of Interest
Innovation and Development, ICT, Digital Divide, e-governance, Rural Innovation, missing middle enterprises, gender and health
Professional Background
| From | To | Designation | Organisation |
| --- | --- | --- | --- |
| 2016 | --- | Asstt. Professor | Indian Institute of Technology Roorkee |
| 2011 | 2014 | Asstt. Professor | Indian Institute of Foreign Trade (IIFT), New Delhi |
| 2013 | 2014 | Visiting Professor | Indian Institute of Management (IIM) Indore |
| 2007 | 2016 | Asstt. Professor | Delhi University |
Honors and Awards
| Award | Institute | Year |
| --- | --- | --- |
| Teaching feedback 4.43/5 | Indian Institute of Foreign Trade, New Delhi | 2012 |
| NET and JRF | University Grant Commission | 2003 |
| Topper and Distinction in B.A.(Honours) | F.M. University | 2001 |
Educational Details
| Degree | Subject | University | Year |
| --- | --- | --- | --- |
| Ph.D. | Economics of Digital Divide and Diffusion Theory | Jawaharlal Nehru University, New Delhi | 2014 |
| M.Phil. | Environmental Economics | Jawaharlal Nehru University, New Delhi | 2005 |
| M.A. | Economic Development and Planning | Jawaharlal Nehru University, New Delhi | 2003 |
| B.A. (Honours) | Economics (Hons.) and Statistics | F.M.University | 2001 |
Administrative Background
| From | To | Designation | Organisation | Level |
| --- | --- | --- | --- | --- |
| 2015 | 2016 | Member, Governing Body(the Apex body) | CVS, Delhi University | |
| 2010 | 2011 | Head of the Economics Department | CVS, Delhi University | |
| 2010 | 2011 | Member as teachers' Representative, Governing Body | CVS, Delhi University | |
| 2015 | 2016 | Convener, Attendance Committee | CVS, Delhi University | |
| 2014 | 2016 | Member, Discipline Committee | CVS, Delhi University | |
Sponsored Research Projects
| Topic | Funding Agency | Year |
| --- | --- | --- |
| Convergence | Ministry of Rural Development | 2017 |
| Missing Middle in Indian Enterprises: Study on the Problems and Prospects of MSMEs in Uttarakhand | SRIC, IITR | 2017 |
Participation in seminars
| Name | Place | Sponsored By | Date |
| --- | --- | --- | --- |
| Singapore Economic Review Conference | Singapore | SER and University of Manchester | 03/08/2007 |
| 26th IAFFE conference 2017 | Seoul, South Korea | IAFFE | 29Jun-1Jul |
| 6th Econworld International Conference 2017 | Warwick, Paris | WERI | July 25-27 |
| ISPIM-ASIA conference | Jawaharlal Nehru University, New Delhi | Ministry of Information Technology, Government of India | 10/01/2007 |
| Silver Jubilee Conference on Human Development | Indira Gandhi Institute of Development Research, Mumbai | Indira Gandhi Institute of Development Research, Mumbai | 27/09/2013 |
| Health, Public Policy and Human Development: A Way Forward to Address SDGs (HPPHD 2017) | National Institute of Technology Rourkela, Odisha | NITR | Mar 30-31 |
| Socio-Economic and Educational Status of Muslims in Maharashtra | Tata Institute of Social Sciences (TISS), Mumbai | TISS | 21/12/2009 |
| Gender Equality and Empowerment of Women and Girls | NIRD&PR Hyderabad, 2017 | NIRD&PR Hyderabad | 27feb-1mar |
| fifth northern regional social science congress | M.S. University Udaipur.2017 | ICSSR | 24-26 Feb |
| Population and Development: Issues and Challenges in Punjab | CRRID, Chandigarh, Punjab | IIPS, Mumbai | 04/03/2009 |
| Challenges in Human Development in India | Centre for Development Studies (CDS), Kerala | CDS | 25/01/2009 |
| Better Health Access – The Rough Road Ahead | ISEC, Bangalore | IHEPA and ISEC, Bangalore | 20/12/2013 |
Memberships
Global Development Network, Member
ICTM, scientific and review committee member
SANDEE, Member
Teaching Engagements
| Title | Course Code | Class Name | Semester |
| --- | --- | --- | --- |
| Econometric Methods | HSN910 | Ph.D. | Spring |
| Advancement in Development Economics | HSN906 | Ph.D. | Autumn |
| Introduction to Research Methodology | HSN602 | M.Sc 2nd Yr | Autumn |
| Public Policy: Theory and Practice | HSN513 | M.Sc 2nd Yr | Autumn |
| Development Economics | HSN505 | M.Sc 1st Yr | Autumn |
| Economics | HSS01 | B.Tech | Autumn |
| International Trade | HSN 510 | M.Sc. | Spring |
| Research Methodology in Social Sciences | HSN908 | Ph.D. | Autumn |
Visits to outside institutions
| Institute Visited | Purpose of Visit | Date |
| --- | --- | --- |
| Sungsing University, Seoul, South Korea | paper presented in the conference | June 29 |
| NUS Singapore | paper presented | Aug 2-4 |
Invitations
| Topic | Organistaion | Category | Year |
| --- | --- | --- | --- |
| Discussion on Indian Budget | NDTV | T | 2016 |
| Trade issues for the IRS probationers | NACEN and IIFT | G | 2012 |
| Basics of Trade Theories to the Indian Foreign Service probationers | IIFT | G | 2013 |
Participation in short term courses
| Couse Name | Sponsored By | Date |
| --- | --- | --- |
| Health in Numbers: Quantitative methods in Clinical Public Health Research | Harvard University | Oct-2013 |
| Contemporary Themes in India's Economic Development and the Economic Survey' by Prof. Arvind Subram. | MHRD at IIT Delhi 2017 | 11-17 June |
| Refresher Course / workshop in Public Economics | NIPFP and SANEI | May-2011 |
| Orientation Course | Academic Staff College, JNU | Oct-2009 |
Books Authored
1. Authored a text book as a first Author on "Economic Regulations of Domestic and Foreign Exchange Market: Recent Policies and Problems" Book Age publication, New Delhi.2013. ISBN: 81-924901-09-09.
2. Authored a book on "Environment and Poverty: Rural Participation for Sustainable Development", A. K. Publications, Delhi, 2012. (ISBN: 978-93-80164-98-4)
3. Authored a book on 'NTFPs and Its Management in Developing Countries: Case of Indian NMIs' LAP, Germany, 2012. (ISBN: 978-3-659-16374-6)
Refereed Journal Papers
attached..