Avik Bhattacharya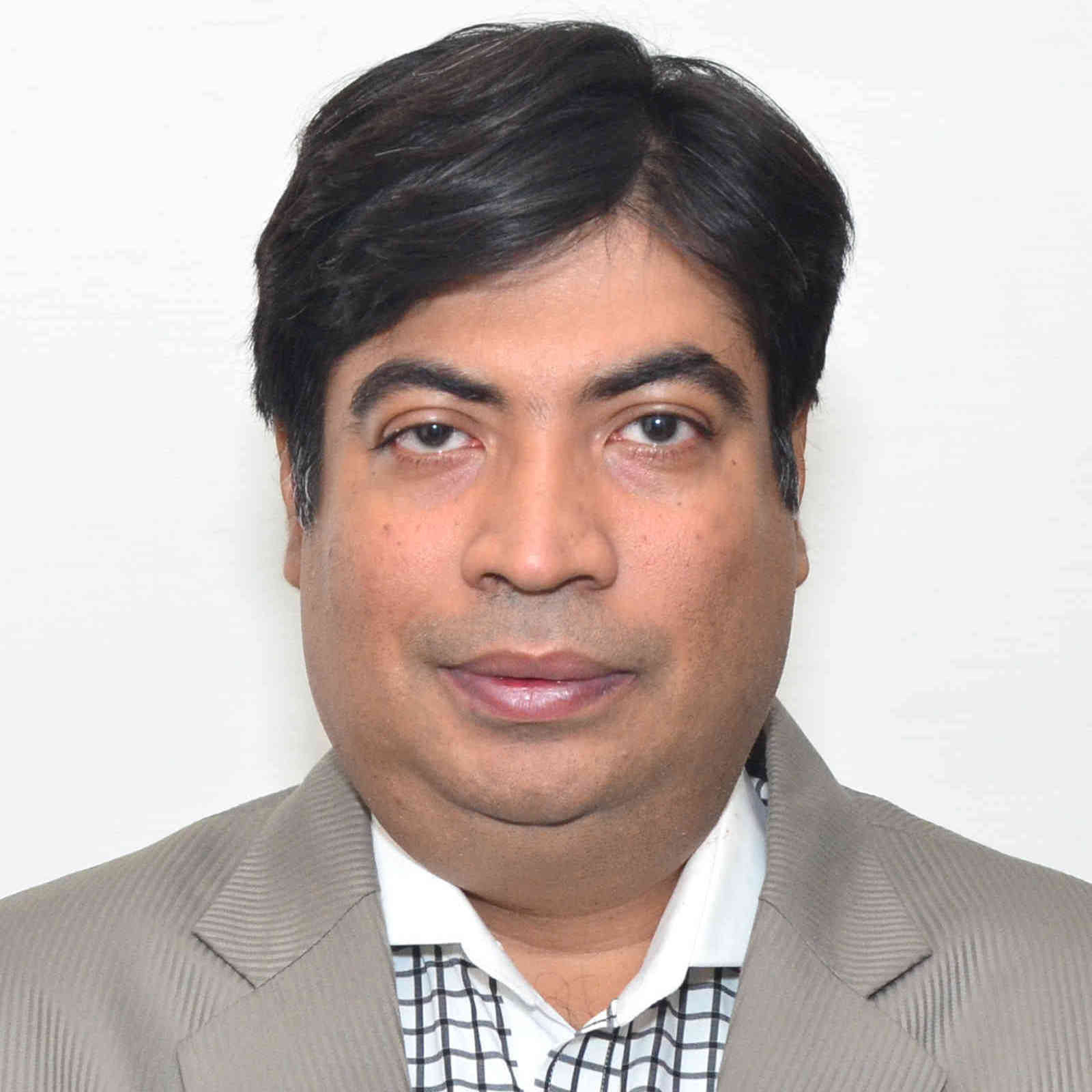 Avik Bhattacharya
Assistant Professor
bavikfee[at]iitr.ac.in
91-1331285375
Areas of Interest
DC micro grid , source disturbance in DC micro grid and Stability
Electric vehicle, power electroincs
Flexible AC Transmission System , Shunt Active Power Filter/UPQC
Advance Electric Drive, investigation on multilevel inveter and its control
Renewable energy , Application of SST in WECS
Renewable Energy , Solar inverter topology
Professional Background
| From | To | Designation | Organisation |
| --- | --- | --- | --- |
| 2013 | 2014 | Manager & Head | Samtel Avionics |
| 2011 | 2013 | Technical Manager | HCL TECHNOLOGY |
| 2010 | 2011 | Sr. Design Engineer | Solar Semiconductor |
Honors and Awards
| Award | Institute | Year |
| --- | --- | --- |
| Dr. Fatema Rashid Best Paper Awards in ICAEE 2015-DHAKA | Dr. Fatema Rashid Best Paper Awards in ICAEE 2015-DHAKA | 2015-16 |
Educational Details
| Degree | Subject | University | Year |
| --- | --- | --- | --- |
| Phd | Power quality | IIT Kharagpur | 2010 |
| MTech | Machine Drive & Power Electronics | IIT Kharagpur | 2005 |
Administrative Background
| From | To | Designation | Organisation | Level |
| --- | --- | --- | --- | --- |
| 2016 | TILL DATE | TRAINING IN CHARGE | IIT ROORKEE | |
| 2015 | 2017 | TIME TABLE IN CHARGE | IIT ROORKEE | |
Sponsored Research Projects
| Topic | Funding Agency | Year |
| --- | --- | --- |
| Bidirectional Power Flow of multi-source Grid Converter for wind application | IIT ROORKEE | 2014 |
| An Investigation on Solid State Transformer | SCIENCE & ENGINEERING RESEARCH BOARD | 2016 |
| Investigation on MRAS based speed estimation | CSIR | 2017 |
Participation in seminars
| Name | Place | Sponsored By | Date |
| --- | --- | --- | --- |
| IEEE-IECON 2017 | BEIJING,CHINA | IEEE | 29/10/2017 |
| IEEE-IECON 2015. | yokohama-Japan | IEEE | November 9 |
| IEEE -ICIT 2015 | SEVELLA, SPAIN | IEEE | 17-19 MARC |
| IEEE-ICAEE- 2015 dhaka | DHAKA | IEEE | DECEMBER17 |
| IEEE-IECON 2010 | Glendale, Arizona -USA | IEEE | 7 NOV 2010 |
| IEEE-ICIT 2009 | Gippsland, Australia. | IEEE- | Feb. 10-13 |
| PIICON 2016 | Bikaner, India | IEEE | 25/11/2016 |
| PEDES 2017 | Trivandrum, India | IEEE | 14/12/2017 |
| NCSEMSG 2015 | Bhubaneswar,India. | Inderscience | 2 JAN 2015 |
Memberships
IEEE , Member
IEEE, Member
IET , Member
Teaching Engagements
| Title | Course Code | Class Name | Semester |
| --- | --- | --- | --- |
| FACTS | EEN-554 | UG&PG | Autumn |
| Power Electroincs | EEN-303 | 3nd Year | Autumn |
| BASIC ELECTRICAL | EEN-112 | 2ND YEAR | Spring |
| Hybrid electric vehicle | EEN-643 | UG&PG | Spring |
Research Scholar Groups
| Scholar Name | Interest |
| --- | --- |
| Harish Ahmed | Power quality |
| TOSHI SHARMA | ELECTRIC DRIVES,MODEL REFERENCE ADAPTIVE CONTROL |
| Ginbar E | Micro Grid |
| Rubel Sengupto | Solar Inverter topology |
| Muneer V | Power Quality |
PHDs Supervised
| Topic | Scholar Name | Status of PHD | Registration Year |
| --- | --- | --- | --- |
| Investigation on solid state tranasformer | Haris Ahmed | O | 2014 |
| APPLICATION OF DTC FOR PMSM BASED ELECTRIC DRIVE | TOSHI SHARMA | O | 2015 |
| INVESTIGATION ON DC MICROGRID | GINBAR E | O | 2015 |
| INVESTIGATION ON UPQC TOPOLOGY OF WEEK GRID | MUNEER V | O | 2016 |
| INVESTIGATION ON SST WITH INDIRECT MATRIX CONVERTER | PRIANKA | O | 2017 |
| INVESTIGATION ON SOLAR INVERTER TOPOLOGY | ROBEL SENGUPTA | O | 2017 |
Invitations
| Topic | Organistaion | Category | Year |
| --- | --- | --- | --- |
| Recent Advances in Smart Grid and Power Quality Issues (RASGPQI -2016)" | College of Engineering and Management, Kolaghat | G | 2015-16 |
| Recent advancement on DC micro grid | Ajay Kumar Garg Engineering College | G | 2015-16 |
Participation in short term courses
| Couse Name | Sponsored By | Date |
| --- | --- | --- |
| HVDC for Bulk Power Transmission and Grid-integration of Renewable energy Sources | QIP | 27-02-2017 |
| ROOF TOP PV SYSTEM | NAMPET | 07/10/2017 |
| FACTS | NPTL | 12-0-2014 |
National International Collaboration
| Topic | Organisation | Level |
| --- | --- | --- |
| Project Title : Development of AHRS / ISIS Algorithm at IIT Roorkee and fuse same algorithm with low cost MEMS based sensor board (Analog Device) having gyroscope, accelerometer and magnetometer and achieve same performance as achieved in Orientus sensor. | samtel Avionics | RP |
Refereed Journal Papers
1. A. Bhattacharya, C. Chakraborty and S. Bhattacharya, "Current compensation in shunt type active power filters," IEEE Industrial Electronics Magazine, vol.3, no.3, pp.38-49, 2009.
2. A. Bhattacharya and C. Chakraborty, "A Shunt Active Power Filter with Enhanced Performance Using ANN based Predictive and Adaptive Controllers," Industrial Electronics, IEEE Transactions on,vol.58,no.2,pp.421-428,Feb.2011
3. A.Bhattacharya and C.Chakraborty, "Recursive least square based ann tuned reference generation technique for shunt active power filter," International Journal of Power Engineering & Green Technology, on vol.11, no.1, pp.1-9 in Jul. 2010.
4. Bhattacharya, A.; Chakraborty, C.; Bhattacharya, S. "Parallel-Connected Shunt Hybrid Active Power Filters Operating at Different Switching Frequencies for Improved Performance", Industrial Electronics, IEEE Transactions on, On page(s): 4007 - 4019 Volume: 59, Issue: 11, Nov. 2012
5. Anirban Sinha Ray and Avik Bhattachraya,"Improved Tracking of Shunt Active Power Filter by Sliding Mode Control," Electrical Power and Energy system,Elsevier.Vol-78,Pg. No. 916-925,June 2016