Prabhat Kumar Mandal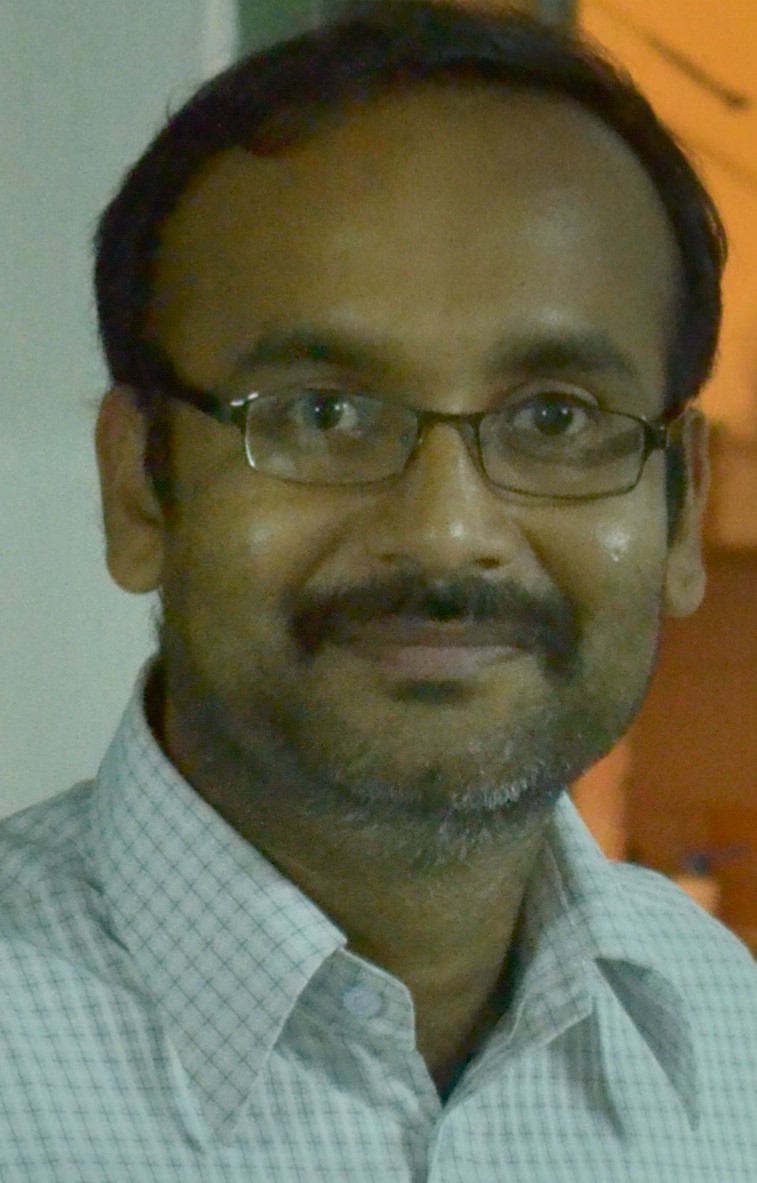 Prabhat Kumar Mandal
Assistant Professor
pkm31fbt[at]iitr.ac.in
91-1332-284780
Areas of Interest
Human Genetics, Genomics, Proteomics, Next generation sequencing, RNAi, Jumping genes in health and disease.
Educational Details
| Degree | Subject | University | Year |
| --- | --- | --- | --- |
| B.Sc | Physiology | Calcutta University, West Bengal, India | 1997 |
| M.Sc. | Biophysics and Molecular Biology | Calcutta University, West Bengal, India | 1999 |
| Ph.D. | Molecular Parasitology | Jawaharlal Nehru University, New Delhi, India | 2006 |
| Postdoctoral Fellow | Human Genetics | Dept. of Genetics,University of Pennsylvania (USA) | 2006-2010 |
| Postdoctoral Fellow | Human Genetics | Johns Hopkins University (USA) | 2010-2013 |
Books Authored
1. H.H. Kazazian, Jr., M.d.c. Seleme, D.V.Babushok, D.M. Ostertag, M.R. Vetter, P.K. Mandal. Human diversity and L1 Retrotransposons Biology: Creation of New Genes and Individual Variation in Retrotransposition Potential. Retrotransposition, Diversity and the Brain. Book Chapter, Pages 43-52.
Refereed Journal Papers
1. Kurasam J, Sihag P , Mandal PK, Sarkar S. Presence of Fluoroquinolone Resistance with Persistent Occurrence of GyrA Gene Mutations in a Municipal Wastewater Treatment Plant in India. Chemosphere (Elsevier). 2018, 211: 817-825. DOI: 10.1016/j..2018.08.011(Impact Factor-4.42).
2. Sur D, Kustwar RK, Budania S, Mahadevan A, Hancks DC, Yadav V, Shankar SK, Mandal PK*. Detection of the LINE-1 retrotransposon RNA-binding protein ORF1p in different anatomical regions of the human brain. Mobile DNA (BioMed Central). 2017, 8:17. doi: 10.1186/s13100-017-0101-4. (Impact Factor-4.2).
3. Singh B, Verma A, Pooja, Mandal PK, Datta S. A biotechnological approach for degradation of inhibitory compounds present in lignocellulosic biomass hydrolysate liquor using Bordetella sp. BTIITR. Chemical Engineering Journal (Elsevier) 328 (2017) 519–526. DOI : 10.1016/j.cej.2017.07.059.
4. Kumar R, Yadav A, Ratnam A, Kumar S, Bala M, Sur D, Narang S, Singh UP, Mandal PK*, Ghosh K*. Organometallic ruthenium nitrosyl obtained by C-H bond activation: Photoinduced delivery of nitric oxide (NO) and NO-mediated anti-proliferation activity studies. European Journal of Inorganic Chemistry, 2017.DOI: 10.1002/ejic.201700839.
5. Mandal PK, Kazazian HH Jr. Purification of L1-Ribonucleoprotein Particles (L1-RNPs) from Cultured Human Cells. Methods Mol Biol (Springer). 2016;1400:299-310.
6. Mandal PK, Ewing AE, Hancks DC, Kazazian HH Jr. Enrichment of processed pseudogene transcripts in L1- ribonucleoprotein particles. Human Molecular Genetics. 2013. 22. 3730-3748. (Impact Factor-7.9).
7. Hancks DC, Mandal PK, Cheung LE, Kazazian HH Jr. The minimal active human SVA retrotransposon requires Only the 5'-hexamer and Alu-like domains. Molecular and Cellular Biology. 2012.32:4718-4726. (Impact Factor-5.8)
8. Yadav VP, Mandal PK, Bhattacharya A, Bhattacharya S. SINE chimeras are formed at high frequency during induced retrotransposition in vivo. Nature communications. 2012 DOI:10.1038. (Impact Factor-10.01)
9. Hancks DC, Goodier JL#, Mandal PK#, Cheung LE, Kazazian HH Jr. Retrotransposition of marked SVA elements by human L1s in cultured cells. Human Molecular Genetics. 2011.20:3386-3400. (# Equal Contribution) (Impact Factor-7.9)
10. Goodier JL, Mandal PK, Zhang L, Kazazian HH Jr. Discrete subcellular partitioning of human retrotransposon RNAs despite a common mechanism of genome insertion. Human Molecular Genetics. 2010.19: 1712-1725. (Impact Factor-7.9)
11. Yadav VP, Mandal PK, Rao DN, Bhattacharya S. Characterization of the restriction enzyme-like endonuclease encoded by the Entamoeba histolytica non-long terminal repeat retrotransposon EhLINE1. FEBS J. 2009.276:7070-7082. (Impact Factor-4.0)
12. Mandal PK, Kazazian HH Jr. Snapshot: Vertebrate Transposons. Cell. 2008.135: 192. (Impact Factor- 35.0
13. Babushok DV, Ohshima K, Ostertag EM, Chen X, Wang Y, Mandal PK, Okada N, Abrams CS, Kazazian HH Jr, A novel testis ubiquitin binding protein, S5a-like, arose by exon-shuffling in hominoids. Genome Research. 2007.17: 1129-1138. (Impact Factor-14.53)
14. Mandal PK, Rawal K, Ramaswamy R, Bhattacharya A, Bhattacharya S. Identification of insertion hot spots for non-LTR retrotransposons: computational and biochemical application to Entamoeba histolytica. Nucleic Acids Research. 2006.34: 5752-5763. (Impact Factor-8.2)
15. Mandal PK, Bagchi A, Bhattacharya A, Bhattacharya S. An Entamoeba histolytica LINE/SINE pair inserts at common target sites cleaved by the restriction enzyme-like LINE-encoded endonuclease. Eukaryotic Cell. 2004, 3:170-179. (Impact Factor-3.8)
(*Corresponding author)